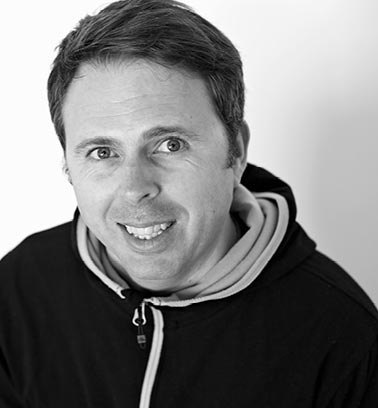 Warwick Maloney
Exercise Physiologist / Pilates Teacher / Remedial Massage Therapist / Educator
Background
I have always been a mover, as a child sports such as baseball, soccer and surfing were a big part of life. A gap year (which became multiple years…) working in ski resorts saw me living and snowboarding in the Colorado Rockies where I first undertook a Pilates class. Instantly I was hooked and the seed for Movement Health was planted.
I began my Movement education with the study of Remedial Massage, followed by Exercise Science and Pilates, the common thread being a desire to learn more about health and human Movement. The culmination of my formal education was being awarded a University scholarship to undertake a research project; the final thesis was awarded First Class Honours.
For five years I managed a studio practice in Forster on the New South Wales Mid-Coast and today I prepare professional development for evolved health practitioners. Through Movement Health I'm here to provide accessible, enlightened training that encourages practitioners to explore new ideas and supports them to be thriving Movement Health professionals.
Qualifications
Accredited Exercise Physiologist
Bachelor Exercise Science and Nutrition (First Class Honours)
Diploma of Remedial Massage
Diploma of Polestar Pilates Studio and Rehab
Pilates Alliance Australasia Level 3 member
Professional Interests
Pain Science
I have committed a large share of my own professional development to the study of modern pain science; the neuroimmune system is such a fascinating part of our Movement physiology.
Physical Culture
I have an obscure interest in the Physical Culture Movement of the late 1800's and early 1900's. This is where all of my Movement Health interests come together, the origins of Exercise Science and modern Massage can be found in the Physical Culture Movement. During this time Physical Culturists such as Joseph Pilates shared their exercise philosophies whilst encouraging individuals to engage with their own health. In 2019 I presented at the Pilates Alliance Australasia national conference on the topic of Physical Culture.
"I love being outdoors and can often be found near a beach somewhere on the NSW Mid-Coast. When the weather cools I shift to the Snowies  and Thredbo becomes my Winter home."
Testimonials
"Warwick has an unparalleled knowledge base in Pilates and Exercise Physiology. I have no reservations in saying that his ability to apply this knowledge in a progressive and practical manner is outstanding. He practices with integrity and genuinely cares about the success of his clients. I admire his work and professionalism."
LANA EYEINGTON / MCLINEXPHYSIOL, BHLTHHUMSC(HONS), BSPORT&EXSC / ACCREDITED EXERCISE PHYSIOLOGIST (AEP)
"Excellent instructor with an eye for detail, being specific to your needs. Highly recommend this to all, from pain prevention to improved movement!"
CHRISTINA GIBBS / REMEDIAL MASSAGE / MYOFASCIAL-CRANIOSACRAL THERAPIST / KINESIOLOGIST
"I am a 67 year old reasonably active person with some knee problems and a few other issues, and sought a referral from my doctor to Movement Health to see if Warwick could help with some remedial fitness training, some weight loss and some tummy conditioning. After a few months I have lost the extra kilos I did not need, my waist is reduced, my general fitness is much improved and I feel good about my health. I am walking over 250 minutes a week and also playing golf twice a week. By way of example I recently had cause to travel by car interstate over five days and was sitting for over 32 hours. My lower back was  hurting and after my regular session with Warwick it came good again and there are no residual issues. Thank you Warwick – I am happy to recommend you and your studio to those who feel they need your expertise to assist them to enjoy good health."
PETER DIDDAMS / PACIFIC PALMS RESIDENT, COMMITTEE MEMBER THE PALMS GARDEN CLUB / CHAIRMAN FORSTER TUNCURRY DIVISION OF TAREE LEGACY CLUB